About us
We understand this is about you & your needs, not ours!
But feel free to get to know us a little…
We exist to help you achieve your success in the digital age.
At Digital Guides we provide custom website design, digital advice and ongoing support for small to medium businesses.
Our History
From humble beginnings in 2014 Web Loaders started by helping people load content onto their websites. Then in late 2018 we became Crush Studios, designing and building websites for small businesses. Fast forward to 2021 and Digital Guides was born to drive our true passion, helping people solve problems in the digital age.
Our Experience
With over 20+years in the sales and marketing environments we are very good at going beyond the normal "we can build you a website". We listen and advise on how we can best position your business to succeed on line. Our passion for design and digital assets has led us to provide creative and unique digital solutions that meet our client's needs.
Our Services include:
Custom & Ecommerce Websites – From the visually appealing to high converting all with amazing user experiences.
Website advice & guidance -Through our discovery session we can build a plan to address your needs now and into the future.
Worry free website care plans – All websites require hosting, maintenance, and upkeep to consistently perform. 
The benefit in working with us
We are a freelance web design and digital guidance business who look after other small to medium business,
this ensures our attention is firmly on our clients and not just profits.
We believe in being there for our clients for the long haul. That's why when we build you a website, we can host it and maintain it, allowing you sit back and relax while we take care of everything.  
We're approachable, non-techy and easy to work with.
Our goal is to save you time, money and stress.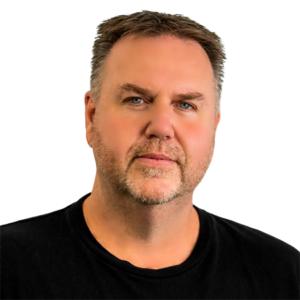 Clinton Lucock,
Director & Digital Guide
Hi, I'm Clinton, I have always had a passion for digital design and marketing. I have spent most of my life in sales and marketing environments. This passion coupled with my sales experience and a touch of perfectionism is the perfect formula to help you uncomplicate your online life
I also understand to provide the best possible outcome for our customers we need to engage with specialists in their fields. We have a settled on a few chosen ones to collaborate with who consistently deliver for their own clients and ours.
Experts in their field to make your project perfect!
As a new business we needed an online shop to handle and process orders, Digital Guides built a two Ecommerce websites that not only suited our budget but increased our average orders. The best thing about working with Clinton was the guidance and the personalised service we received.
Clinton was amazing, firstly helping to fix our website disaster. building a new temporary site within 24 hours, getting us back online. He then built two fresh sites for both our stores He went above and beyond to assist with our Online booking system integration and now provides ongoing advice and guidance for our digital strategies.
Thanks so much Clinton. We are very grateful you were able to fix our hacked website and didn't try to overcharge for the service. Knowing we are on a Digital Guides Care Plan now gives us piece of mind about our website. I highly recommend Digital Guides to anyone needing help.